Do you know SAIE Automation?
We are a well known and established company within the global leader Emilian district in the sector of food: our services are dedicated to the development of hardware engineering for electrical panels and systems, to the writing of PLC to HMI and SCADA software, implementation, installation and start-up of automation systems as a whole. We also have a specific division that deals with the design, installation and maintenance of photovoltaic systems.
We are operating since 1978. Our decades of experience allows us, even today, to support industries and businesses operating in the food sector Food & Beverage, mechanical and pharmaceutical.
Our location, in Parma, the heart of the Food Valley, was crucial to acquire a vast know-how in industrial food processes, and to bring our recognized experience in Italy and in the world as a partner of the largest food industries.
Inside a home of 1000 square meters, and a staff of over 20 employees working in the Hardware Engineering & Software Engineering departments, and Electrical panels division, we are able to design and put in place effective solutions in all areas of food production:
Canning
Bottling
Packing
Palletizing
We also have a specific team, with QU.E.EN. brand, operates in the renewable energy sector, where we design, build and manage O&M contracts of photovoltaic systems and energy storage of small, medium and large sizes, for companies and private.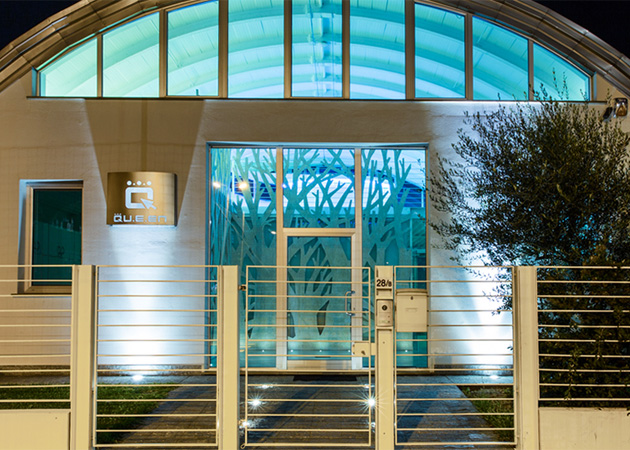 Why do you need us?
If your business, large or small, operating in the food sector, with processing lines, packaging, bottling, palletizing, will have the need to have a single highly qualified partners able to intervene quickly in managing your requests, and, at the same time, he specialized in the design and realization of efficient electrical panels, modern, safe, oriented to the total control of the production chain.
SAIE Automation can be the partner you are looking for solutions that address:
Study and design of the process and its control system
Electrical & Electro-pneumatic complete diagrams
Lay-out of electrical installations of field
Software for PLC, HMI panels, touch-screen and Industrial PC
Electrical panels of all sizes, from simple boxes to modular cabinets, with absolute respect for the regulations in force, both CE and UL / CSA
Complete installation of electrical wirings
Commissioning, training, after sales service, remotely as well